Editor's note: UGA Skidaway Institute professor Jay Brandes and graduate student Kun Ma are on a three-week research trip to a marine lab in Finland and sent this update.
So today marks the 12th day of the 14 day mesocosm experiment. Everything continues to go well except that we have lost a couple of more mesocosm bags to holes. This last weekend had a strong storm come through which really stressed the equipment. Whatever stories you may have read about a heat wave in Europe, this has not happened here. In fact it was in the 50's today and quite chilly. Very different from Savannah summers! We continue to run photochemistry experiments daily from our lab space in the 3rd floor of the main station building.
This weekend we went to a couple of different nearby towns to get groceries and get dinner. The town we went to last week, Hanko, was having a sailing regatta Saturday and was packed with revelers. The boats were beautiful, but the sailing was done when we got there, unfortunately.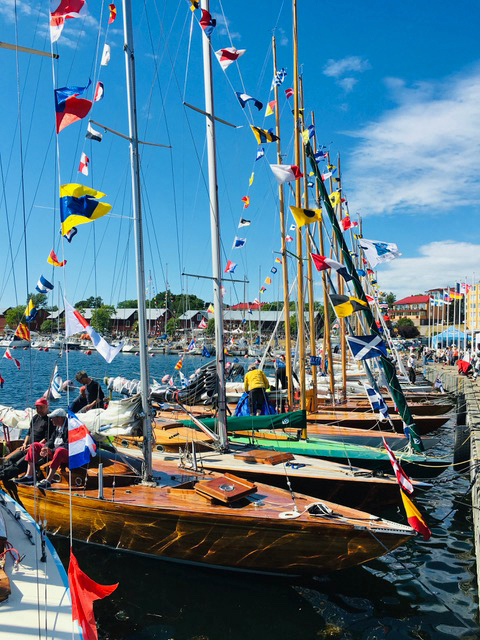 Also got to see some Barnacle Geese, these usually live far to the north but there is a breeding community in the area.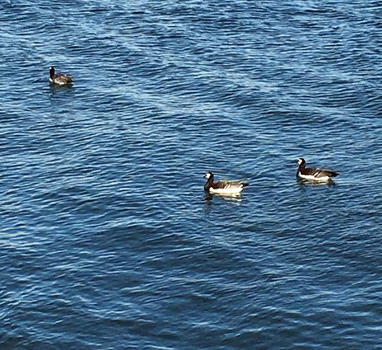 So we got the ingredients for a cookout and came back to do a community dinner on the gas grill at the station. Sort of like a late 4th of July, without the fireworks.
Sunday we went to the town of Tammisaari (The Finns love double letters in their place names) and had pizza, which is obviously one of those international foods that translates across cultures. The town was also similar to Hanko in having beautiful old wooden buildings , although it is on a fjord and not directly on the Baltic Sea.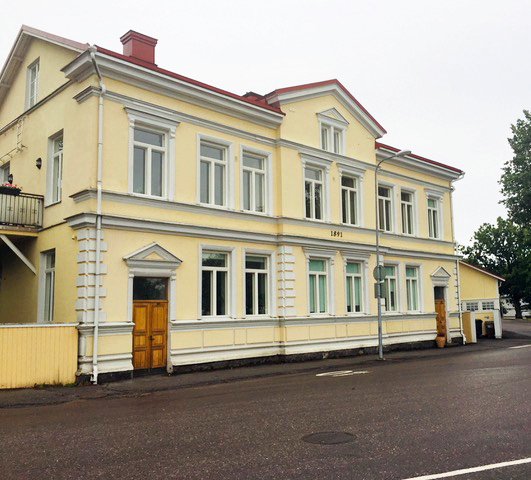 This whole area is heavily impacted from the ice age glaciers that scoured the region, all the exposed rocks are smoothed and grooved by the passage of ice, and there are many fjords extending well inland. One last tidbit- I was told that sea level rise is not a problem here, because the land is still rebounding upwards after being pushed down under the weight of ice age glaciers. In fact, comparing old and new maps one sees a considerable amount of new land here from the rise. Nice problem to have!