Skidaway Campus Notes is a public newsletter for the entire UGA Skidaway Marine Science Campus. It is published four times per year, twice in print and twice digitally. Click any of the images below to view the issue. Articles and photo from the digital editions can also be accessed at https://skidawaycampusnotes.com/
To subscribe to the newsletter mailing list, go to our CONTACT PAGE and provide your name, mailing address and email address.
CLICK ON ANY IMAGE TO ACCESS THAT ISSUE.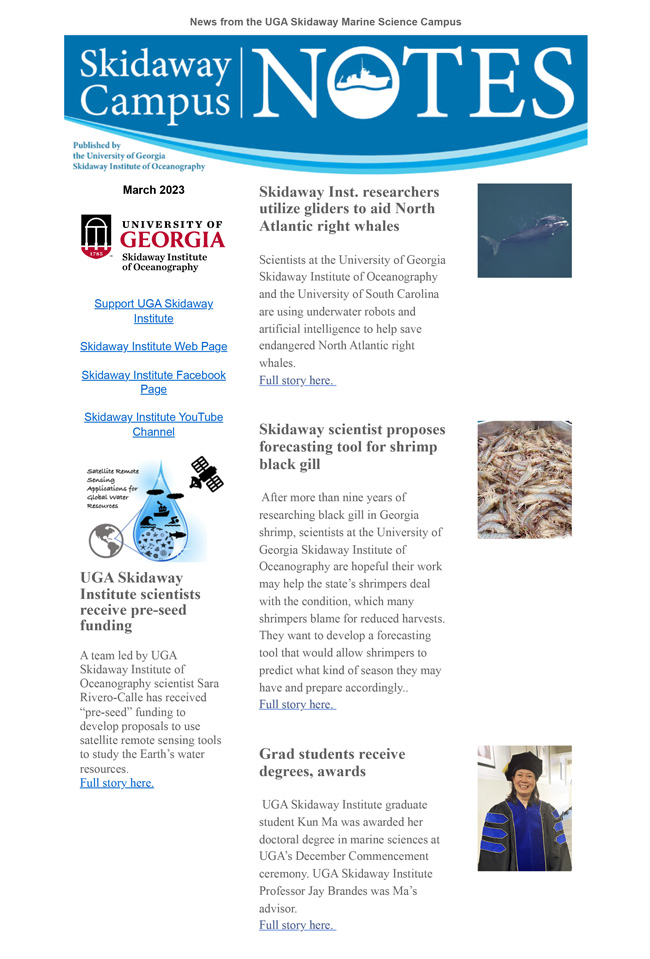 Skidaway Campus Notes March 2021
Click image below for full size version