As part of the University of Georgia, training tomorrow's scientists is a key part of the Skidaway Institute mission. Our strength is to provide students with world-renowned marine scientist advisors, using cutting-edge research facilities, in close proximity to Georgia's estuaries, marshes and the southeastern Atlantic Ocean.  Graduate students earn their degrees primarily through UGA Department of Marine Sciences, but we also have the flexibility to partner with other UGA departments and colleges (i.e. engineering and ecology) for students wishing to pursue degrees there.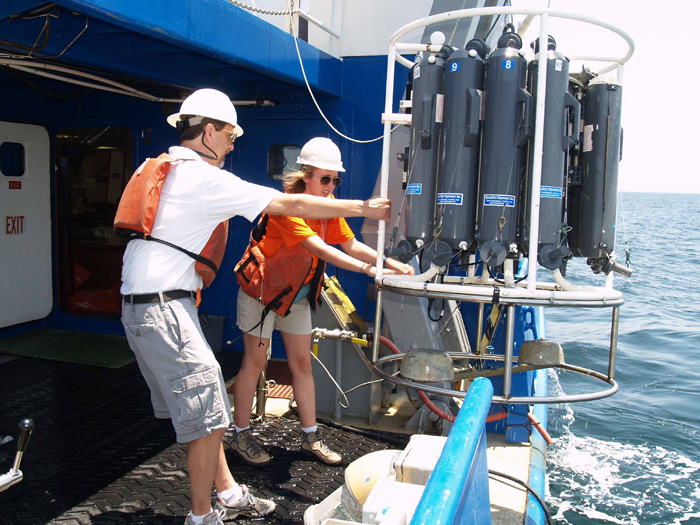 Undergraduate students may work as interns with Skidaway Institute faculty to gain experience in conducting research. Frequently, full-time interns come to Skidaway Institute during the summer, but internship opportunities are available the year-round. Skidaway Institute has a limited number of paid summer internships. The deadline for applications for summer internships is February 28.
Interested undergraduate and graduate students are strongly encouraged to browse the profiles and research interests of Skidaway Institute faculty to find a scientist conducting the type of research that would interest them. They are also encouraged to contact those faculty members directly to discuss opportunities for an internship or graduate research.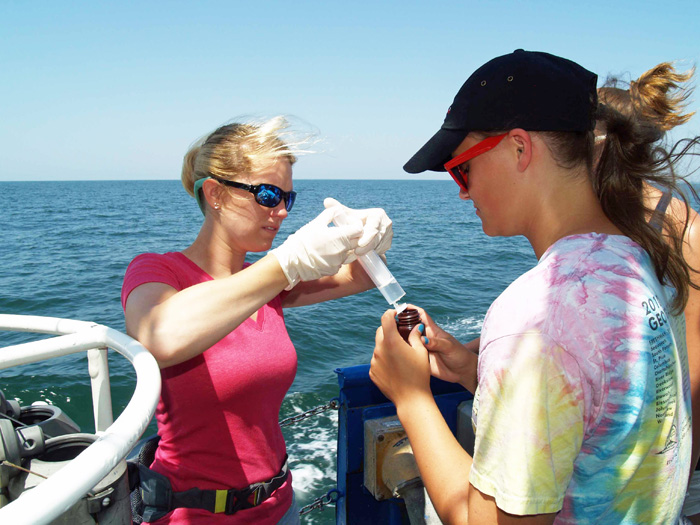 Applications to the Dept. of Marine Sciences graduate program are reviewed in early January of each year, and on a case-by-case basis in between. More information on graduate programs in the UGA Department of Marine Sciences can be found here: http://www.marsci.skio.uga.edu/students/graduates
Graduate research opportunities are also available to students from other institutions. UGA Skidaway Institute scientists also often partner with scientists from other institutions to provide lab and instrumental access and advice to students pursuing degrees elsewhere.
From time to time, UGA may offer intensive field research courses, as well as web-based and distance-learning academic classes at Skidaway Institute. Additional information on upcoming field courses can be found here: http://www.marsci.skio.uga.edu/coastal-summer-semester