The R/V Jack Blanton comes with a licensed captain and accommodates up to 10 scientific or educational passengers depending on mission and equipment used. The boat is equipped to conduct surface mapping and collect water column and bathymetric data. The main cabin is air-conditioned with seating for four (three with the science station in place).
| | | |
| --- | --- | --- |
| Specifications: | | |
| Length – 28 ft | Beam – 9 ft 6 in | Draft – 30 in with enginges trimmed down |
Power: Twin 250 H.P. Yamaha 4 stroke engines with 250 gallon fuel tank
Endurance: 8 hours at 35 knot cruising speed; 45 knot top speed
Marine Head with holding tank
Aft Deck working space: 10 ft x 8 ft
Pivoting Davit Amidships – starbord side with 12-volt winch; 300 lb [SWL]
Dive Platform with ladder
14.5 gallon freshwater tank
120 volt electrical power system (3 kw genset and inverter system)
Navigation Package: Garmin 3206 with GPS, fathometer and radar; RS232 computer interface connections
for position provided by Trimble DSM 232 GPS receiver
Science Station Systems include:
High-precision positioning using a Trimble DSM232 DGPS receiver
Navigation and cruise planning using Nobeltec
Surface mapping of temperature and salinity using a SBE 21 thermosalinagraph with position and depth integrated into data stream
Profiles of temperature, salinity and optical properties using an SBE 19 CTD
Electric-powered davit for water sampling, deploying and retrieving moorings
14.5 gallon freshwater tank
Humminbird 997c for visualization of bottom types, topography, and bathymetric features along the cruise track
RDI acoustic-Doppler current meter (requires additional technical services)
Edgetech 4600 Interferometer Sidescan Sonar (requires additional technical services)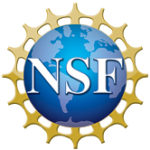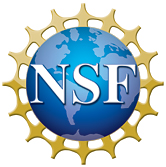 The R/V Jack Blanton was purchased and equipped through funding from the National Science Foundation.
For information about using the R/V Jack Blanton, contact John Bichy, john.bichy@skio.uga.edu