As part of the University of Georgia, training tomorrow's scientists is a key part of the Skidaway Institute mission. Our strength is to provide students with world-renowned marine scientist advisors, using cutting-edge research facilities, in close proximity to Georgia's estuaries, marshes and the southeastern Atlantic Ocean.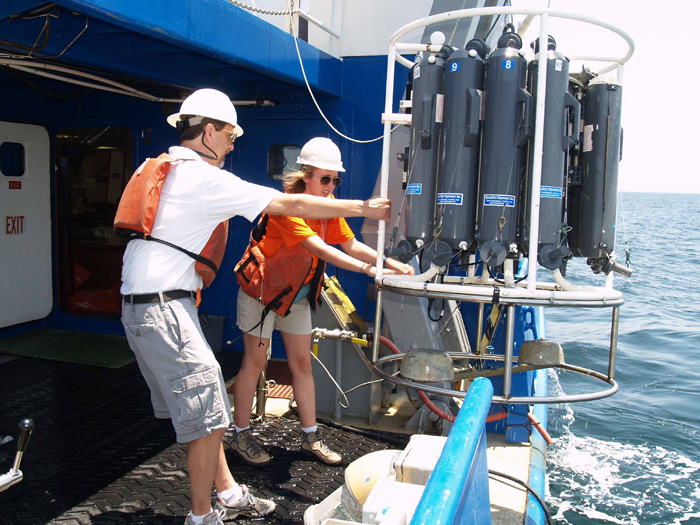 Undergraduate interns work hand-in-hand with Skidaway Institute faculty to gain experience in conducting research. Internship opportunities are available year-round, but the summer is the most popular season.
Skidaway Institute has a limited number of paid summer internships. The 2021 stipend is set at $3,000 for the summer. On-campus housing is also available.
Interested undergraduate students are strongly encouraged to browse the profiles and research interests of Skidaway Institute faculty to find a scientist conducting the type of research that would interest them. They are also encouraged to contact those faculty members directly to discuss opportunities for an internship or graduate research.
For additional information or to apply for an internship, contact our education coordinator. An initial application should consist of a cover letter and resume.
Dr. Clifton Buck
UGA Skidaway Institute of Oceanography
10 Ocean Science Circle
Savannah, GA 31411
clifton.buck@skio.uga.edu
(912) 598-2418
Applications for summer internships close at the end of January each year.