Editor's Note: UGA Skidaway Institute scientist Chris Marsay is scheduled to join an international team of scientists who will spend months on board a German ice breaker, deliberately frozen into the Arctic ice pack. Marsay and his colleagues will be studying the effects of climate change on the Arctic. Marsay is undergoing special training in Florida and send this update.
Today was the first of two days of safety training with Maritime Safety Academy at Cape Canaveral. I will be taking part in the third leg of the MOSAiC fieldwork, so the Polarstern (the German research vessel that will be frozen in the Arctic sea-ice) will already be up in the Arctic when I join it. I will be spending a couple of weeks on a Russian icebreaker (the Admiral Makarov) to travel to the Polarstern. Because of this, I need to complete a training program for mariners, which covers survival at sea, basic first aid and fire fighting. The theory part of the course was done online, but today I joined eight other people to do the practical components of the Personal Survival Techniques and First Aid modules.
The Personal Survival Techniques practical work was carried out in an outdoor swimming pool in Cocoa, Fla.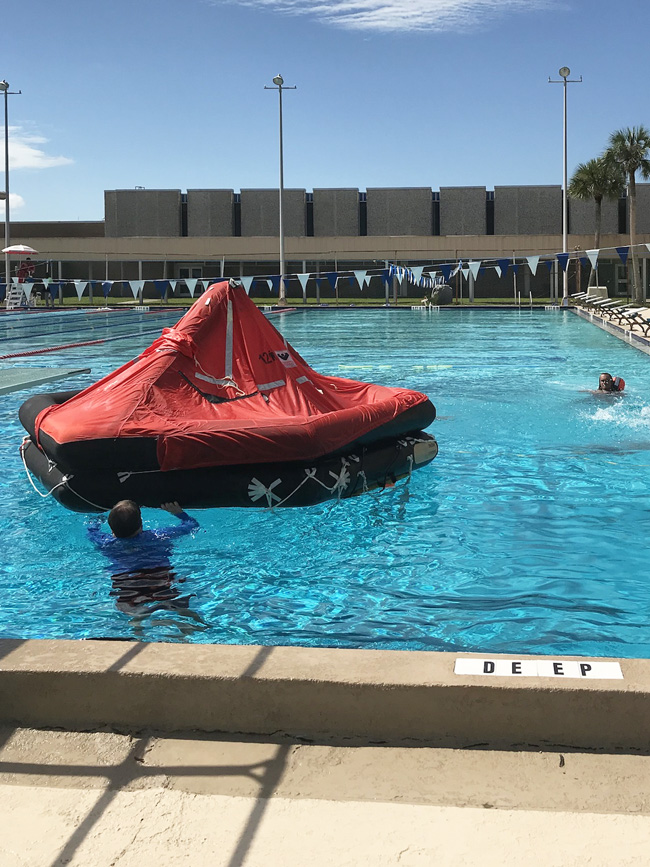 It covered putting on a survival suit, putting on a life-jacket, and getting comfortable in entering and being in the water while wearing either of these. We also went over launching and getting into a life raft and learning to flip a life raft that has been overturned. We also went through the survival items that are found in a life raft.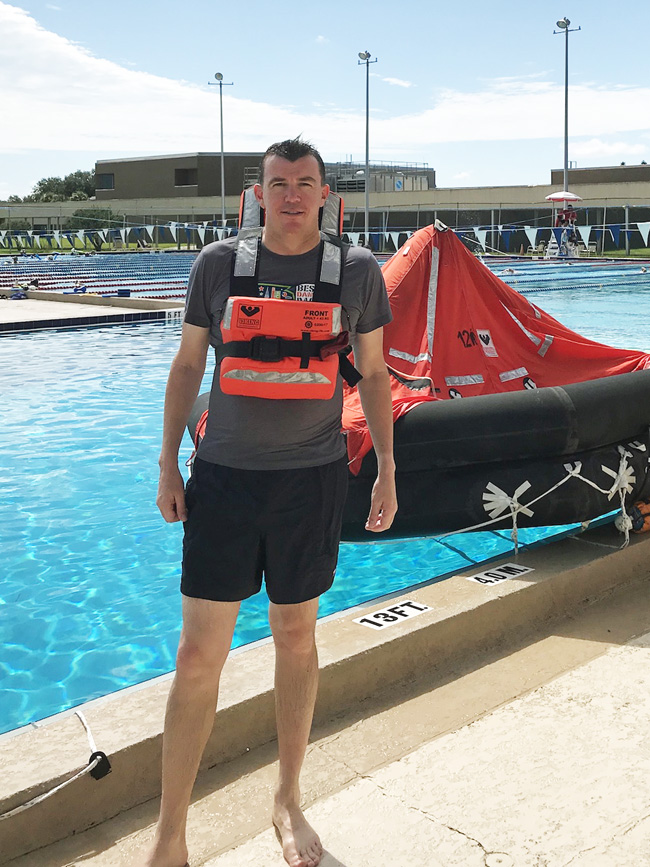 The Basic First Aid session covered topics such as CPR, use of a defibrillator, application of bandages and splints, and transporting a casualty.
There were also some tests at the end of the day based on the training.
Tomorrow will be spent on fire fighting training.