Editor's Note: UGA Skidaway Institute scientist Chris Marsay is scheduled to join an international team of scientists who will spend months on board a German ice breaker, deliberately frozen into the Arctic ice pack. Marsay and his colleagues will be studying the effects of climate change on the Arctic. Marsay is undergoing special training in Florida and send this update.
Wednesday was the second day of my safety training with Maritime Safety Academy – fire-fighting training.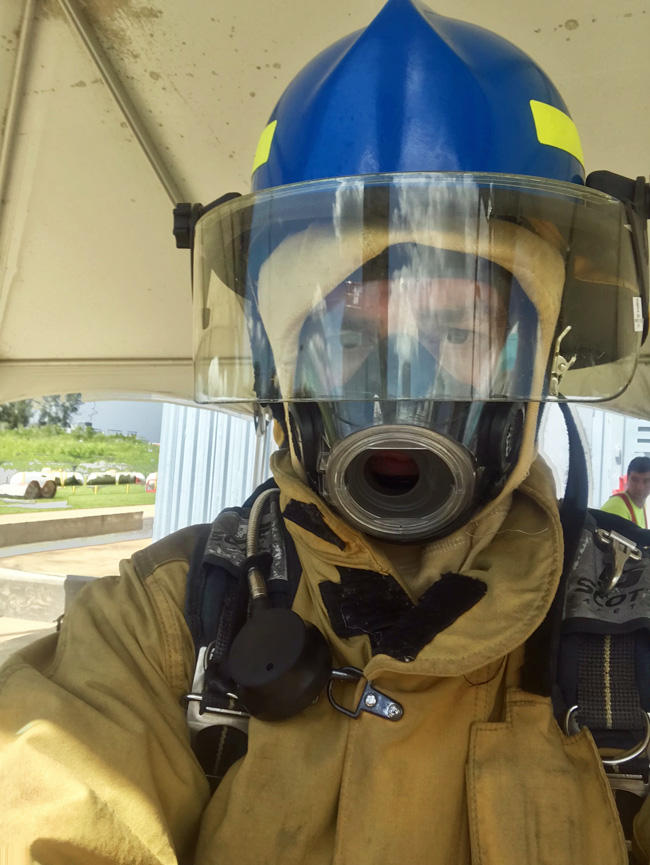 It was carried out by firefighters at Cape Canaveral Fire Department. We covered the use of different types of fire extinguishers, how to use the fire hose (with just water and for applying foam),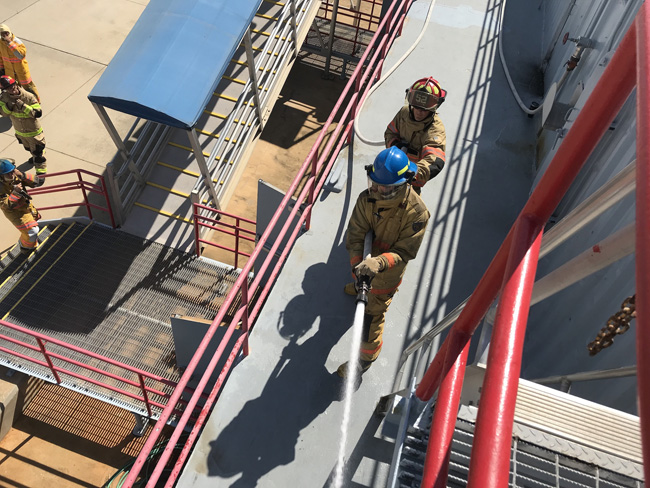 and search and rescue techniques in low visibility confined spaces. We were also taught about the various items of clothing and personal equipment used in fire-fighting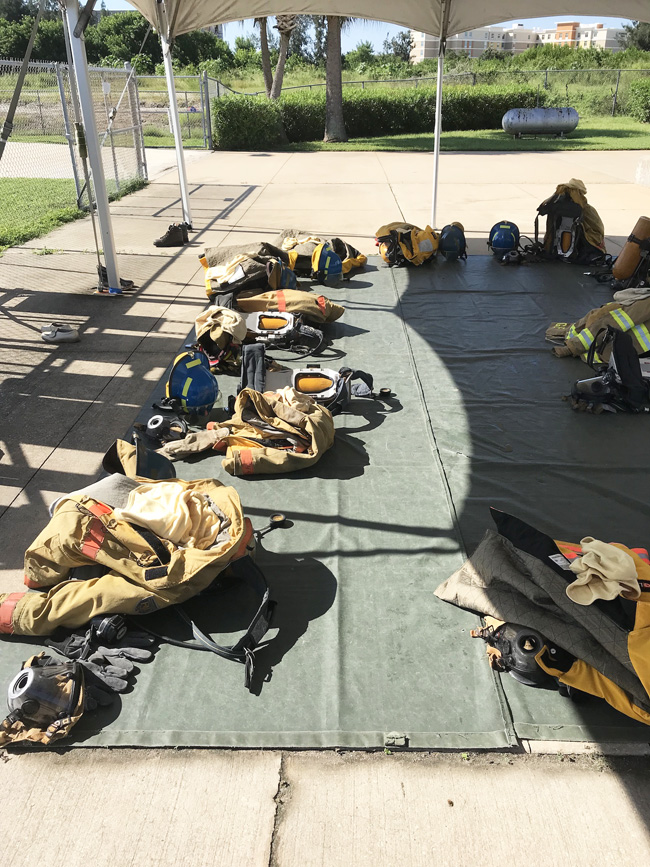 and got a chance to use that equipment while tackling fires in the fire department's training mock-up of a ship.