Evening @ Skidaway: The Ocean — The Cradle of the Earth's Biodiversity
December 10, 2019 @ 6:30 pm

-

8:00 pm

Free
Life on Earth is thought to have first arisen in the ocean approximately 3.6 billion years ago, transforming the planet and giving rise to the great diversity of life that exists today.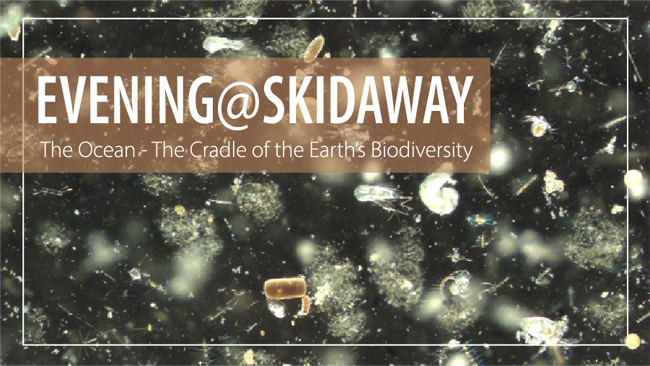 UGA Skidaway Institute scientist Marc Frischer will lead a journey from the formation of the Earth through the evolution of life in the oceans to the present day in an Evening @ Skidaway program titled "The Ocean – The Cradle of the Earth's Biodiversity" on Tuesday, Dec. 10, in the McGowan Library on the UGA Skidaway Marine Science Campus (10 Ocean Science Circle, Savannah, GA 31411). Along the way the audience will learn about the diversity of life and the important role played by microbes in the ocean and other planetary ecosystems. The event will begin with a reception at 6:30 p.m., followed by the program at 7 p.m.
The program is open to the public, and admission is free. Space is limited. To reserve a seat, please call (912) 598-2325 or email mike.sullivan@skio.uga.edu.