Evening @ Skidaway program to explore hydrothermal vents
March 9, 2021 @ 7:00 pm

-

8:00 pm

Free
Until they were first discovered in the 1970s, scientists had no idea of the existence of hydrothermal vents in the ocean floor and the unique biological communities that surround them.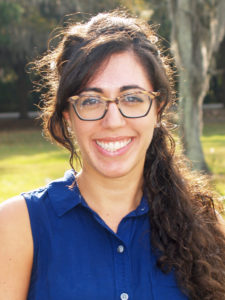 UGA Skidaway Institute researcher Natalie Cohen will explore hydrothermal vents in a virtual Evening @ Skidaway program titled "What's so hot about hydrothermal vents?" on Tuesday, March 9, at 7p.m. Due to restrictions imposed by COVID-19, the talk will be presented virtually via Zoom.
"Hydrothermal vents occur in the ocean where magma from the earth's interior rises towards the sea floor," Cohen said. "In this talk, we will explore these massive structures, their chemical contributions to seawater and the complex food webs they sustain in the deep, dark ocean."
To join the March 9 program, RSVP to mike.sullivan@skio.uga.edu. You will be sent a link to access the presentation. The program is open to the general public and free of charge.
For additional information, contact Michael Sullivan at (912) 598-2325.