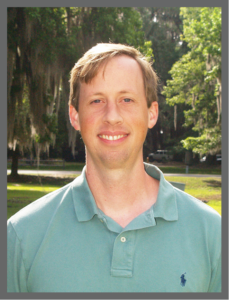 Assistant Professor
Skidaway Institute of Oceanography
10 Ocean Science Circle
Savannah, GA 31411
Office: (912) 598-2334
Fax: (912) 598-2310
Email: atgreer@uga.edu
Education:
Ph.D. Marine Biology and Fisheries, University of Miami, 2013
B.A. Ecology, Evolution and Organismal Biology, Vanderbilt University, 2007

Professional Background:
Assistant Research Professor, University of Southern Mississippi, 2018-2019
Postdoctoral Associate, University of Southern Mississippi, 2015-2018
Postdoctoral Associate, University of Georgia, 2013-2015
Research Interests:
I am interested in the oceanographic, life history, and behavioral processes controlling the abundance and spatial distribution of zooplankton populations. Zooplankton encompass a diverse community of animals with different body plans, from crustaceans to gelatinous organisms and the early life stages of fishes, and form a critical link between the ocean's primary production (via phytoplankton) and economically important (adult) fish species. However, surprisingly little is known about the physical and biological processes that cause certain zooplankton communities to emerge at different times and places.
We primarily use in situ imaging and other high-resolution sampling technologies to study the oceanographic conditions influencing zooplankton community structure. The large, complex datasets produced by imaging systems also preserve spectacular details of how zooplankton interact, opening up a new frontier for understanding the ecology of our oceans and complementing more conventional biological measurements (e.g., diets and growth rates). This information can also be applied to the realistic design of controlled experiments and models to elucidate the most important drivers of zooplankton abundances.