The story of the growth of oceanography over the past 50 years and how UGA Skidaway Institute contributed to it will be the focus of a special Evening @ Skidaway program on Tuesday, Feb. 20, in the McGowan Library on the University of Georgia Skidaway Marine Science Campus. (10 Ocean Science Circle, Savannah, GA 31411) The event will begin with a reception at 6:15 p.m., followed by the program at 7 p.m.
Since 1968, when the Skidaway Institute of Oceanography was founded, the science of oceanography has grown by giant proportions. Now a part of the University of Georgia, Skidaway Institute has been in the middle of that growth, conducting marine research from the coast of Georgia to sites all over the world.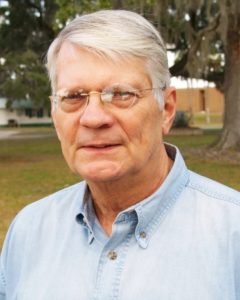 In a talk titled "50 Years of Science at Skidaway Institute: People, Platforms and Partnerships," Skidaway Institute scientist Herb Windom will look back at the amazing progress of marine research and the way it has opened mankind's eyes to the wonders and mysteries of the ocean.
In 1968, Windom was the first faculty scientist hired at Skidaway Institute of Oceanography. As he conducted his own research, he also watched the science grow as new researchers and technology allowed scientists to answer questions they hadn't known to ask years earlier. Windom also served as director of the Institute for several years in the 1990s. He retired in 2001, but remains active as an emeritus professor, conducting research and advising other scientists.
The Evening @ Skidaway program will kick off a year-long series of special events to celebrate the Institute's 50th anniversary.
The program is open to the public, and admission is free. Space is limited. To reserve a seat, please call (912) 598-2325 or email mike.sullivan@skio.uga.edu.