The renovation of the Roebling cattle barn is progressing with the expectation the project will be substantially completed by August 22.
The building will house two state-of-the-art classrooms and one large teaching lab, all capable of distance learning. There will be two faculty offices, a reception area, two student group offices and generous open collaboration space.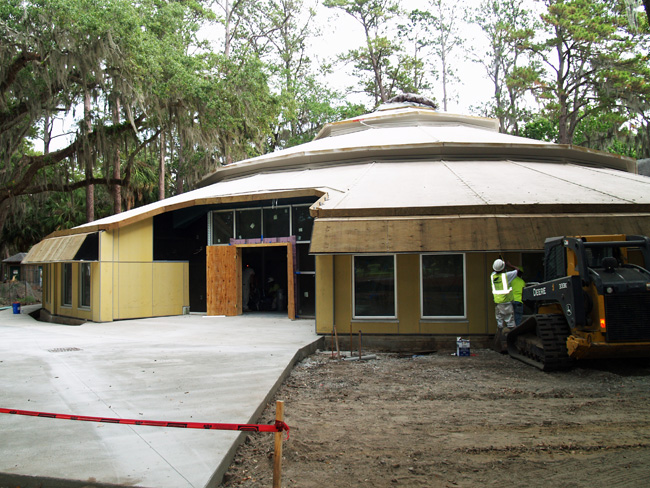 The ribbon cutting ceremony is scheduled for October 23. Please plan to attend; business dress is required for staff.
The new skylight at the peak of the roof is being installed this week. The building will also have electricity this week. The roof panels will be installed Thursday. HVAC will be online on June 10th.
Drywall, electrical and exterior trim will continue for the next few weeks.