NOAA Gray's Reef National Marine Sanctuary welcomes a new marine operations coordinator and a communications intern this summer.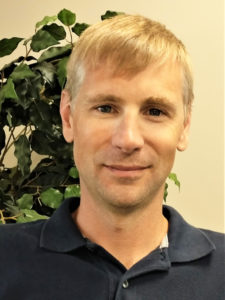 Clayton Louden is the sanctuary's vessel captain and marine operations coordinator. Captain Louden will oversee vessel operations for the site, while captaining the sanctuary's two small boats — R/V Sam Gray and R/V Joe Ferguson. Louden will be responsible for boat maintenance, vessel safety procedures, and utilizing all NOAA regulations and policies to ensure efficient and dependable boat handling.
Louden underwent United States Coast Guard training at Alaska's Institute of Technology Maritime Center. He earned numerous licenses, including his U.S.C.G. Master 100-Ton Near Coastal License. He brings more than six years' experience on multiple types of vessels, sailing waters from Seattle to Prudhoe Bay and many locations in between. Louden also participated in a 30-day offshore expedition from Key West to Maine and back as a delivery crew member and deckhand on the 86' schooner Appledore.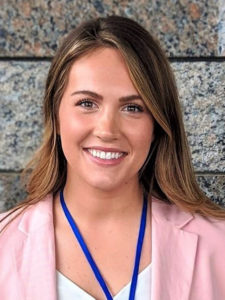 Ashley Misiaszek has joined Gray's Reef as the sanctuary's communications intern. Ashley is a senior public relations major at Georgia Southern University with a minor in marketing and communications. She is originally from South Dakota. Ashley made the move to Georgia three years ago so that her fiancé could receive his master's degree from Georgia Southern. Currently he works full time as an athletic trainer at GSU while Ashley completes her degree. The couple will marry in June, and soon after, Ashley will graduate.
Ashley serves on the executive board for Public Relations Student Society of America (PRSSA – GSU Chapter) as the director of member relations and recruitment. She plans to work in the nonprofit/humanitarian sectors after graduation with the end goal of becoming a publicist for global nonprofit organizations.