Georgia's constantly changing shorelines will be the focus of an Evening @ Skidaway program on Tuesday, July 9, in the McGowan Library on the University of Georgia Skidaway Marine Science Campus (10 Ocean Science Circle, Savannah, GA 31411). UGA Skidaway Institute of Oceanography researcher Clark Alexander will present a program titled "The Dynamic Shorelines of Georgia – Past, Present and Future"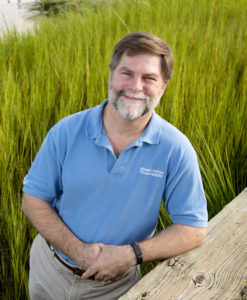 Georgia's shorelines are in constant motion. Waves, tides, storms and human choices all play a role in this daily dance. Barrier islands erode and accrete, while tidal creeks meander throughout the marsh, reshaping our coastline in predictable patterns.
The event will begin with a reception at 6:30 p.m., followed by the program at 7 p.m.  The program is open to the public, and admission is free. Space is limited. To reserve a seat, please call (912) 598-2325 or email mike.sullivan@skio.uga.edu.