UGA Skidaway Institute researcher William Savidge will explore Georgia's ocean in an Evening @ Skidaway program titled "The View from the Porch – The Ocean in Savannah's Front Yard" on Tuesday, Nov. 12, in the McGowan Library on the University of Georgia Skidaway Marine Science Campus (10 Ocean Science Circle, Savannah, GA 31411).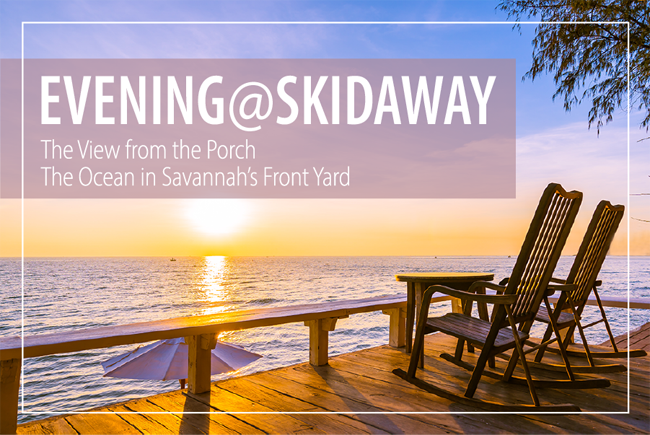 Georgia's beaches border a section of the Atlantic Ocean that is significantly different from much of the rest of U.S. coast. Known as the South Atlantic Bight, our coastal ocean's ecology is shaped by a broad and shallow continental shelf, with the Gulf Stream on one side and numerous estuaries on the other.
The event will begin with a reception at 6:30 p.m., followed by the program at 7 p.m.
The program is open to the public, and admission is free. Space is limited. To reserve a seat, please call (912) 598-2325 or email mike.sullivan@skio.uga.edu.