UGA Skidaway Institute of Oceanography scientist Jay Brandes and UGA Marine Extension and Georgia Sea Grant educator Dodie Sanders were recently featured in a magazine and online article encouraging young students to participate in citizen science.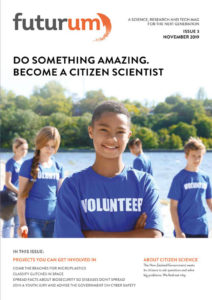 This article was produced by Futurum, a magazine and online platform aimed at inspiring young people to follow a career in the sciences, research and technology. The article focused on Brandes' and Sanders' work studying microplastics in Georgia's coastal waters.
The article can be accessed at https://futurumcareers.com/Issue-03.pdf, and includes a link to an activity sheet for students and teachers. For more information, teaching resources, and course and career guides, see www.futurumcareers.com.