UGA Skidaway Institute of Oceanography scientist Chris Marsay will spend the next few months on board an icebreaker, frozen solid in the Arctic ice cap. Marsay is part of a major international research project named Multidisciplinary drifting Observatory for the Study of Arctic Climate or "MOSAiC." The German icebreaker Research Vessel Polarstern sailed into the Arctic Ocean last fall until it became locked in the ice. It will remain there, drifting with the ice for a year, all the while serving as a headquarters for scientists to study Arctic climate change. Marsay is currently in Norway, preparing to board a Russian ice breaker to join the project. He will remain there until early April. Here is his report.
I'm sure you're aware, I'm currently in Tromso, preparing to depart for Leg 3 of MOSAiC on Tuesday, January 28th. There's plenty of snow on the ground here, and it's been below freezing since I arrived, but I'm enjoying the change of temperature so far.
I arrived in Tromso on 23rd. On the 24th, time was set aside for all Leg 3 participants to try on the cold weather clothing provided by AWI (Alfred Wegener Institute) for the duration of their time conducting MOSAiC fieldwork, to make sure that everything fits. The past two days have been spent going over various logistics and completing some more training. We are due to board the Russian icebreaker Kapitan Dranitsyn today (January 27) for our journey north, which is scheduled to start tomorrow.
Here are some photos of me in the water (water temperature here is 39 degrees F) during one training session in which we practiced self-rescue onto sea ice (in this case a wooden board).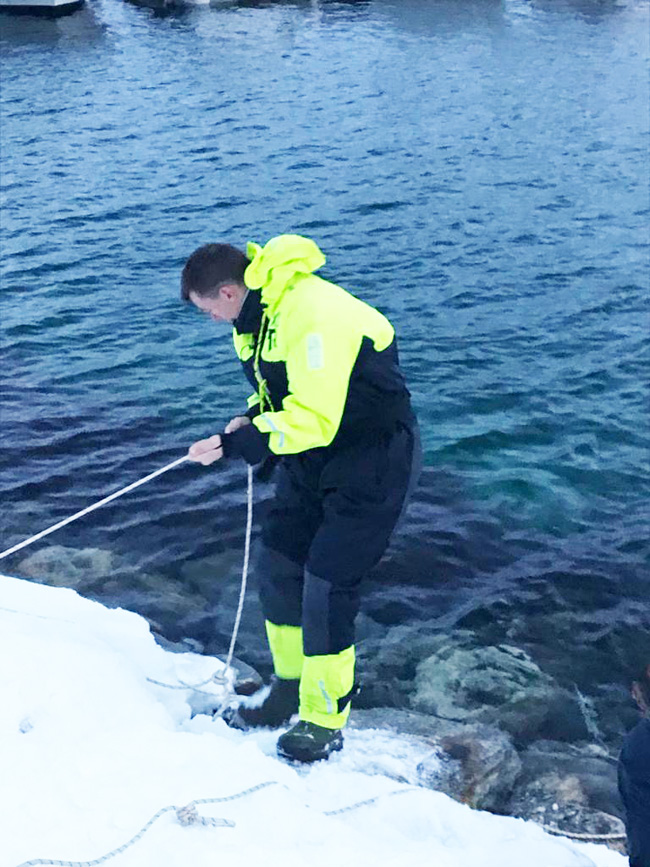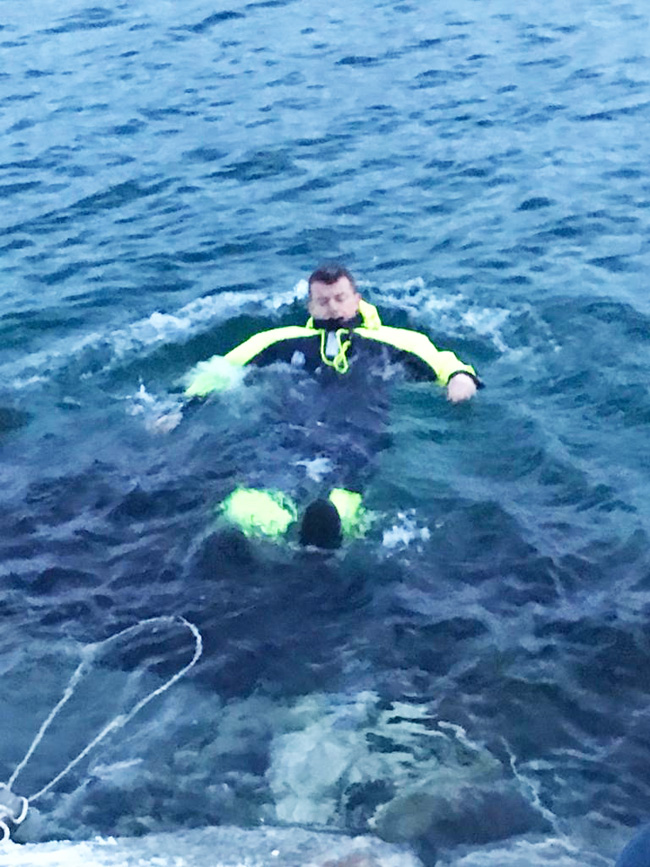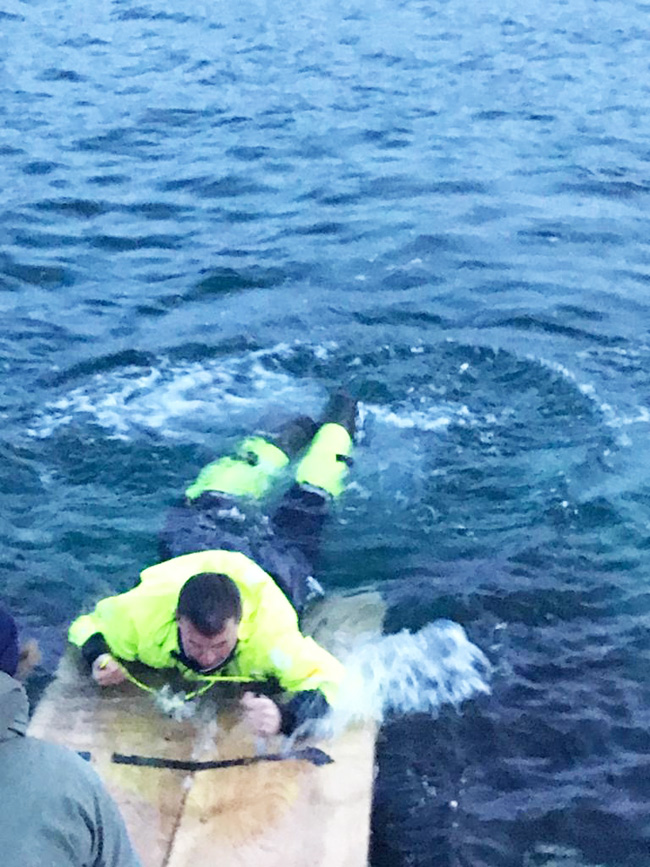 Here also attached a photo of the view down towards Tromso from Storsteinen, a nearby mountain ledge accessible by cable car.