Earthquakes are everyday occurrences around the world but represent a fundamental force that is reconfiguring the shape of the land and oceans. UGA Skidaway Institute of Oceanography researcher Clark Alexander explore the science of earthquakes in a virtual Evening @ Skidaway program "I'm all shook up – earthquakes and tsunamis" presented via YouTube on Tuesday, Oct. 12, at 7 pm.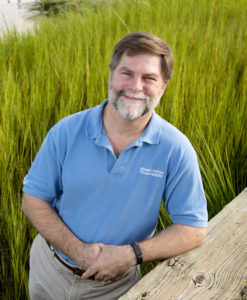 "Some seismic events cause impacts to human populations through direct shaking and the creation of tsunamis, which later cause extensive damage," Alexander said. "In this talk, we will explore the science of earthquakes, how they impact human populations, and the past, present and future of seismic events in our region."
To join the Oct. 12 program, visit the UGA Skidaway Institute YouTube channel at https://bit.ly/Skidaway (case sensitive). The program is open to the general public and free of charge.
For additional information, contact Michael Sullivan at (912) 598-2325.