Editor's note: UGA Skidaway Institute professor Jay Brandes and graduate student Kun Ma are on a three-week trip to a marine lab in Finland and sent this second update.
So the experiment we are running lasts for 2 weeks, and weekends are included. There are a group of us at the station to collect samples on Saturday and Sunday, and of course we are also running our experiments during this time. What Kun and I are doing is looking at how the sun interacts with the organic carbon in the mesocosm waters, by using what is called a 'solar simulator.'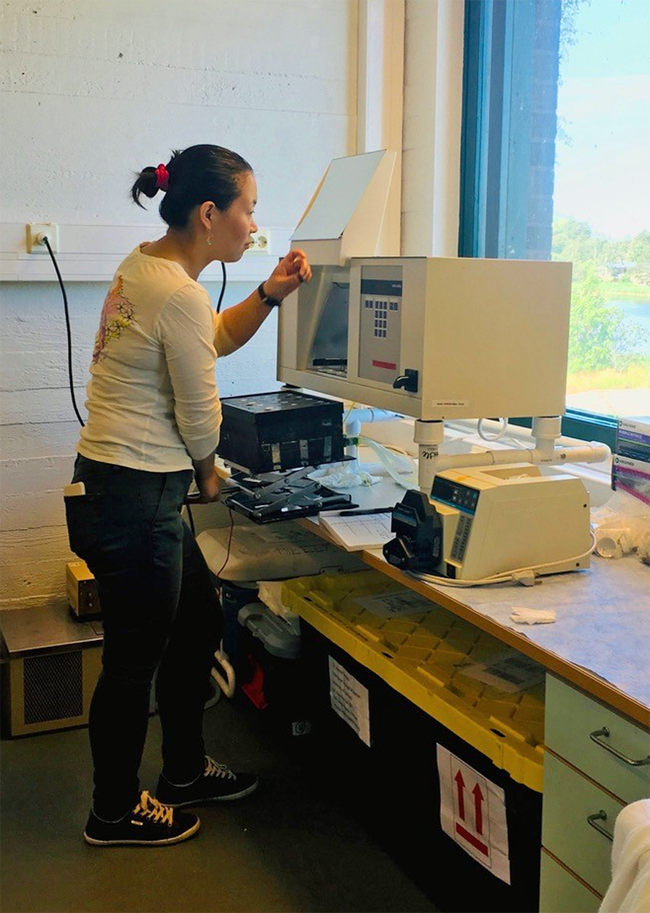 This is basically a very strong, specialized lamp that has the same approximate light as our Sun, and is designed to shine onto a temperature-controlled sample holder into which we put our quartz vials. Then we shine the light on the samples for up to 3 days, and measure how much of the sample's color and organic carbon has disappeared. Anyone who has left a toy or plastic piece out in the sun for a while has seen has seem how it gets bleached, we are measuring this process, but in a controlled manner. The goal is to be able to determine how the sun's effect on the mesocosms.
During the week the station has a kitchen staff  that prepares three meals a day, it is fun to see what the Finns eat. A lot of hearty stews and potatoes! But on the weekends we only get breakfast and  lunch, so it is up to us scientists to forage. Last night we went out as a group to the town of Hanko.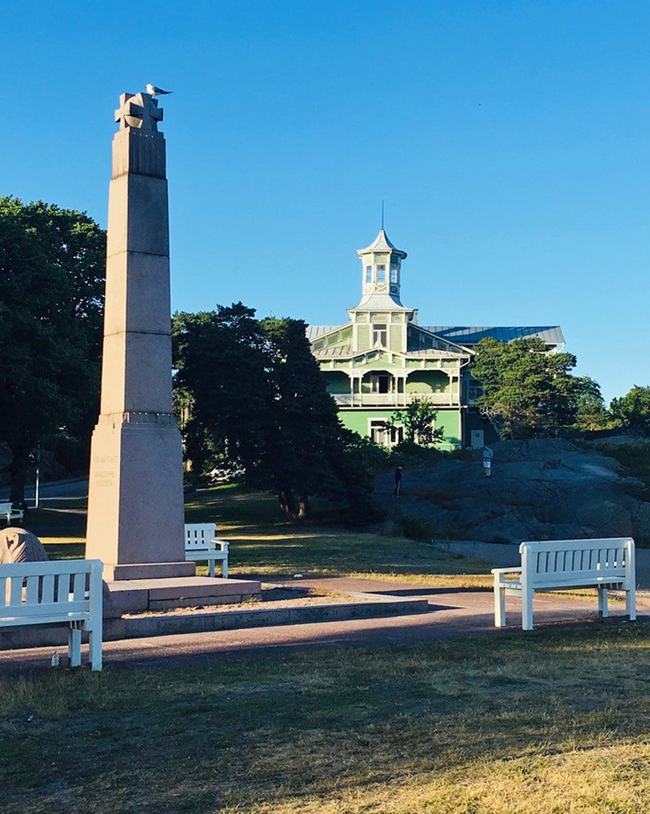 This is a tourist resort town at the far southern edge of Finland, about 15 miles away. It is some very nice old wooden buildings, the style is a bit like a Victorian, but with less ornamentation. There was also an unusual water tower.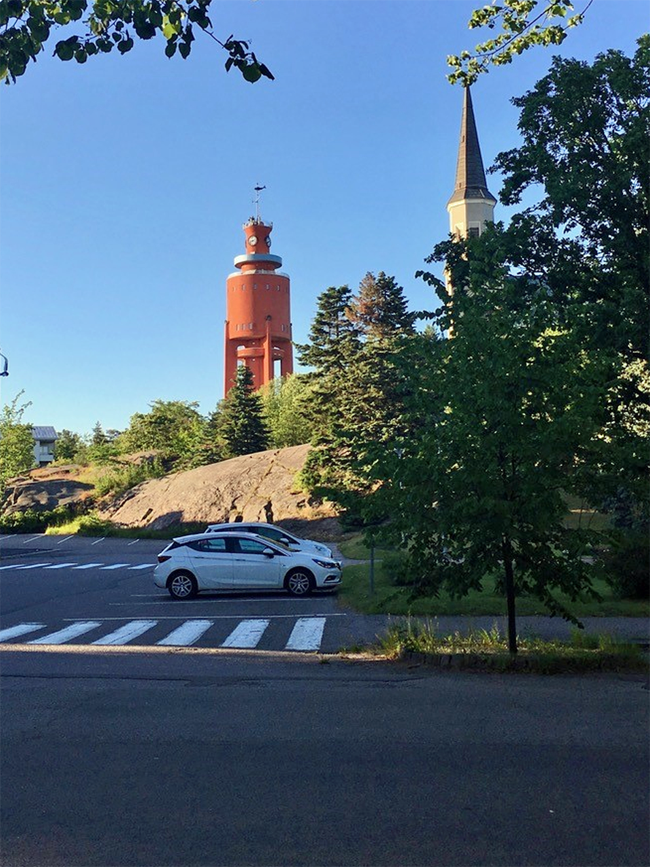 The restaurant had some unusual pizza ingredients, like candied bananas; however they were quite enjoyable. Afterwards we went for a walk along the beach and visited a rocky area with beautiful views and interesting picnic tables made from rock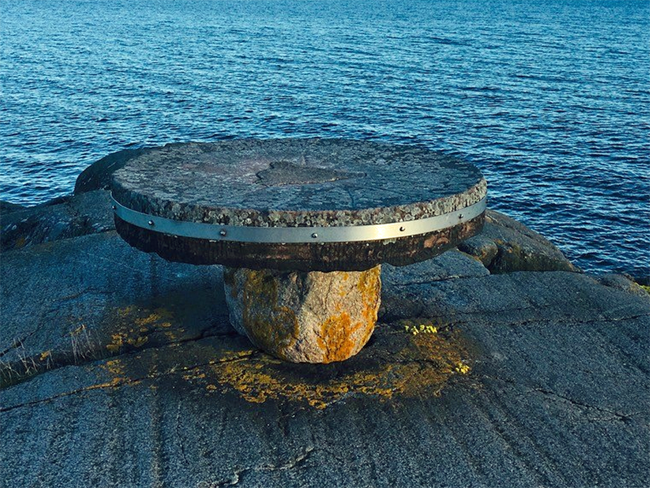 And after that we went back to the lab and worked until midnight.