Editor's note: UGA Skidaway Institute professor Jay Brandes and graduate student Kun Ma are on a three-week research trip to a marine lab in Finland and sent this update.
Being here in Finland, the 4th of July is just another day at work. That doesn't mean that it was uneventful, however. I gave a talk on my lab's microplastics work here  to an interested audience of scientists.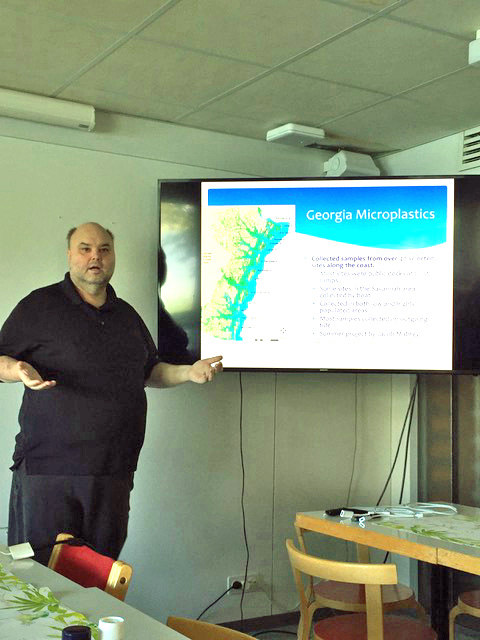 There are others working on microplastics at the Station, looking at how benthic organisms ingest and redistribute these contaminants in the sediments. Some new perspectives and ideas here.
The news today was that we have lost another mesocosm to a tear or hole so we are down to one working control. Hopefully that one hold up until the end of the experiment next week. The walls of the mesocosms are soft, so that they can transfer some of the energy from waves and currents to the interior and mimic mixing in the natural environment, but it also makes them somewhat fragile. The weather has been a bit stormy lately and that may have contributed to the problems. Mesocosm design is still a work in progress in some ways.
I also learned about one aspect of the Station that made me very jealous. The station is part of a marine reserve and so many of the islands I see from here are owned by the nation and are uninhabited. But! There is one island, which was once owned by a Volvo executive, that has a wonderful cabin on it.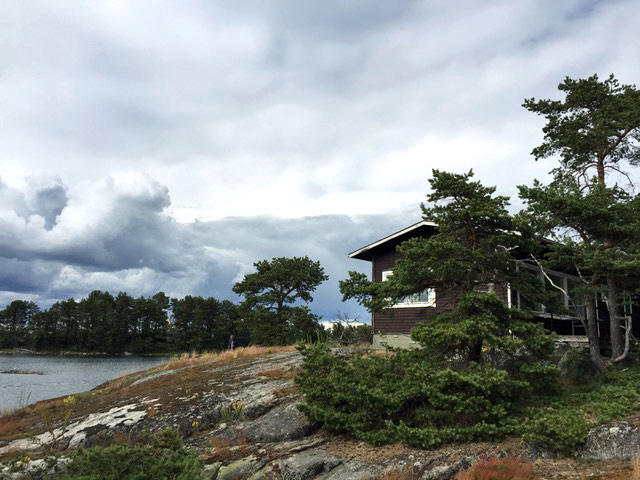 We went there on the 4th to have a bit of fun. Everyone got ferried over in small boats to have a nice dinner of soup and bread plus beer and cider (was better than this sounds, very well made). We got to explore this beautiful place, right on the Baltic, with lots of bird life and glacier-scoured rocks. Then going home we were treated by a rainbow behind us. I wish SkIO had such a place!

Earlier Posts: