The UGA Skidaway Institute of Oceanography will kick off its 2020 Evening @ Skidaway program series on Monday, March 9, with the premier of the video, "Beyond the Gulf Stream." The video was shot and produced by local videographer Kyle Maddox-Lawrence, who joined a 2019 research cruise on board the Woods Hole Oceanographic Institute Research Vessel Neil Armstrong.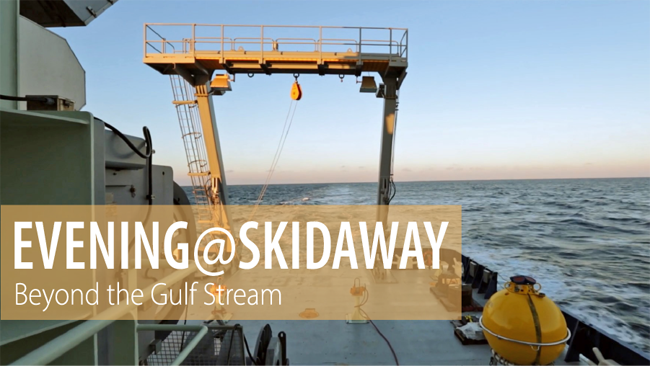 The cruise was to study winter ocean currents in the North Atlantic Ocean. The program will include a panel discussion with Maddox-Lawrence and UGA Skidaway Institute scientist Catherine Edwards.
The program will be presented in the McGowan Library on the University of Georgia Skidaway Marine Science Campus (10 Ocean Science Circle, Savannah, GA 31411). The event will begin with a reception at 6:30 p.m., followed by the program at 7 p.m.
The program is open to the public, and admission is free. Space is limited. To reserve a seat, please call (912) 598-2325 or email mike.sullivan@skio.uga.edu.